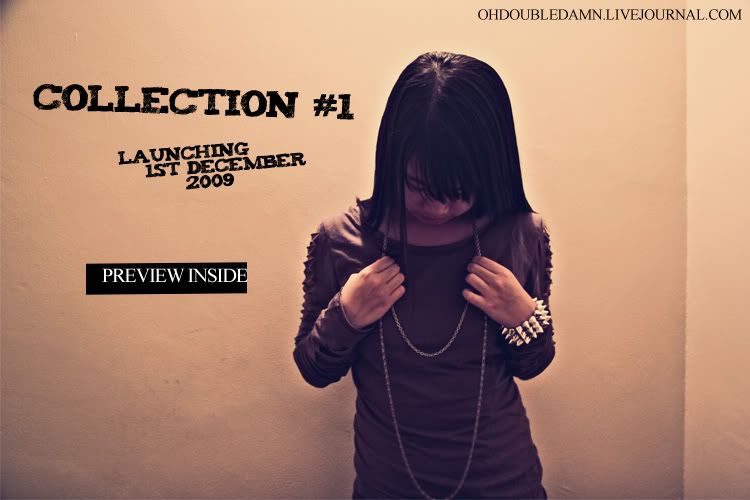 models: zhi ting & ying hui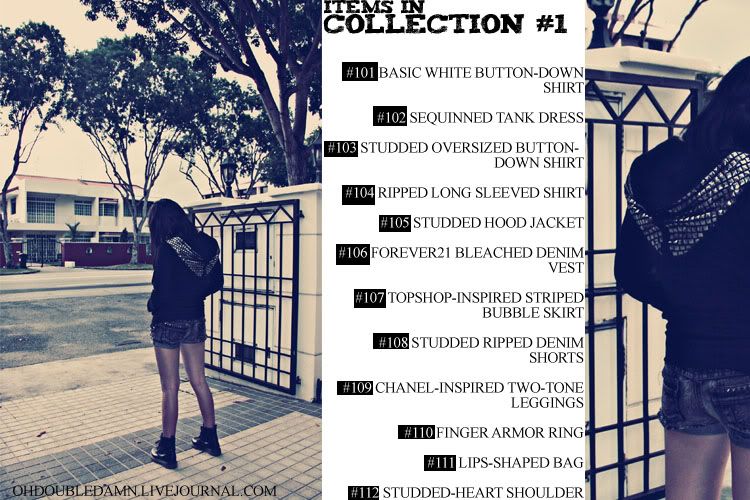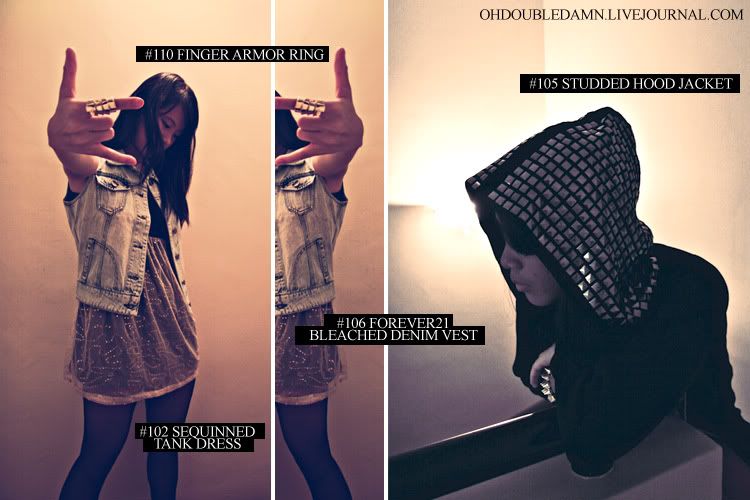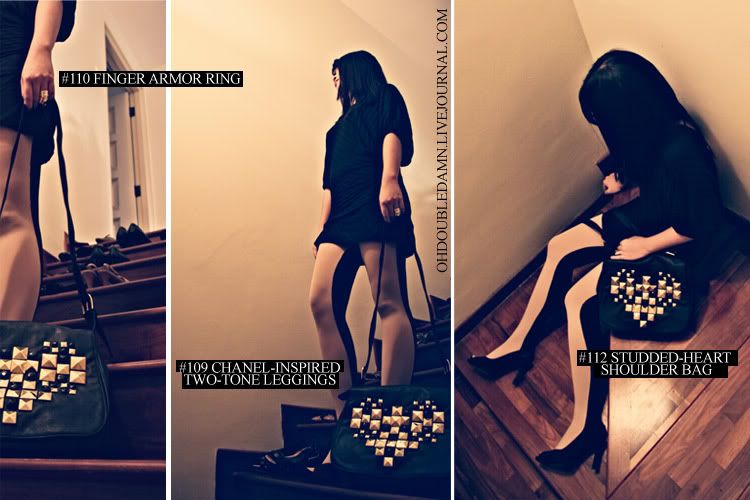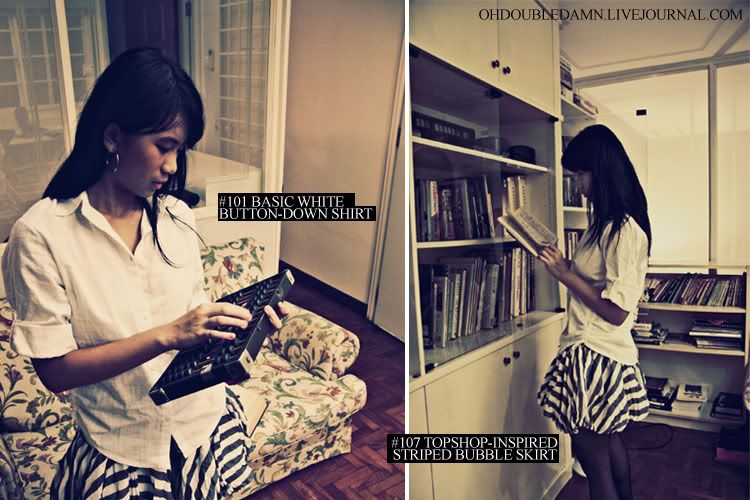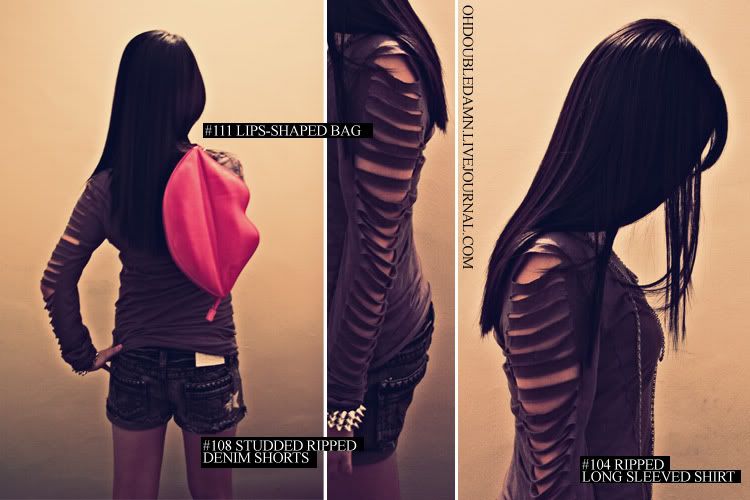 Join our mailing list now to receive free normal mail for collection #1!
Also, recommend 5 friends to join to receive a one-time free registered postage (exclusive of normal mail charges), redeemable anytime.
All they have to do is sign up and indicate their referrer by including your email address.
And most importantly, don't forget to check back on 1st December 2009 at 8.00pm for the official launch :D
EDIT:
As a number of you have expressed interest in the prices, here's the tentative price list.
Do note that all prices are subject to changes.
#101 BASIC WHITE BUTTON-DOWN SHIRT:
$24
#102 SEQUINNED TANK DRESS:
$22
#103 STUDDED OVERSIZED BUTTON-DOWN SHIRT:
$24
#104 RIPPED LONG SLEEVED SHIRT:
$26
#105 STUDDED HOOD JACKET (available in black and grey):
$30
#106 FOREVER21 BLEACHED DENIM VEST:
$32
#107 TOPSHOP-INSPIRED STRIPED BUBBLE SKIRT:
$24
#108 STUDDED RIPPED DENIM SHORTS:
$28
#109 CHANEL-INSPIRED TWO-TONE LEGGINGS:
$22
#110 FINGER ARMOR RING:
$18
#111 LIPS-SHAPED BAG:
$28
#112 STUDDED-HEART SHOULDER BAG:
$30